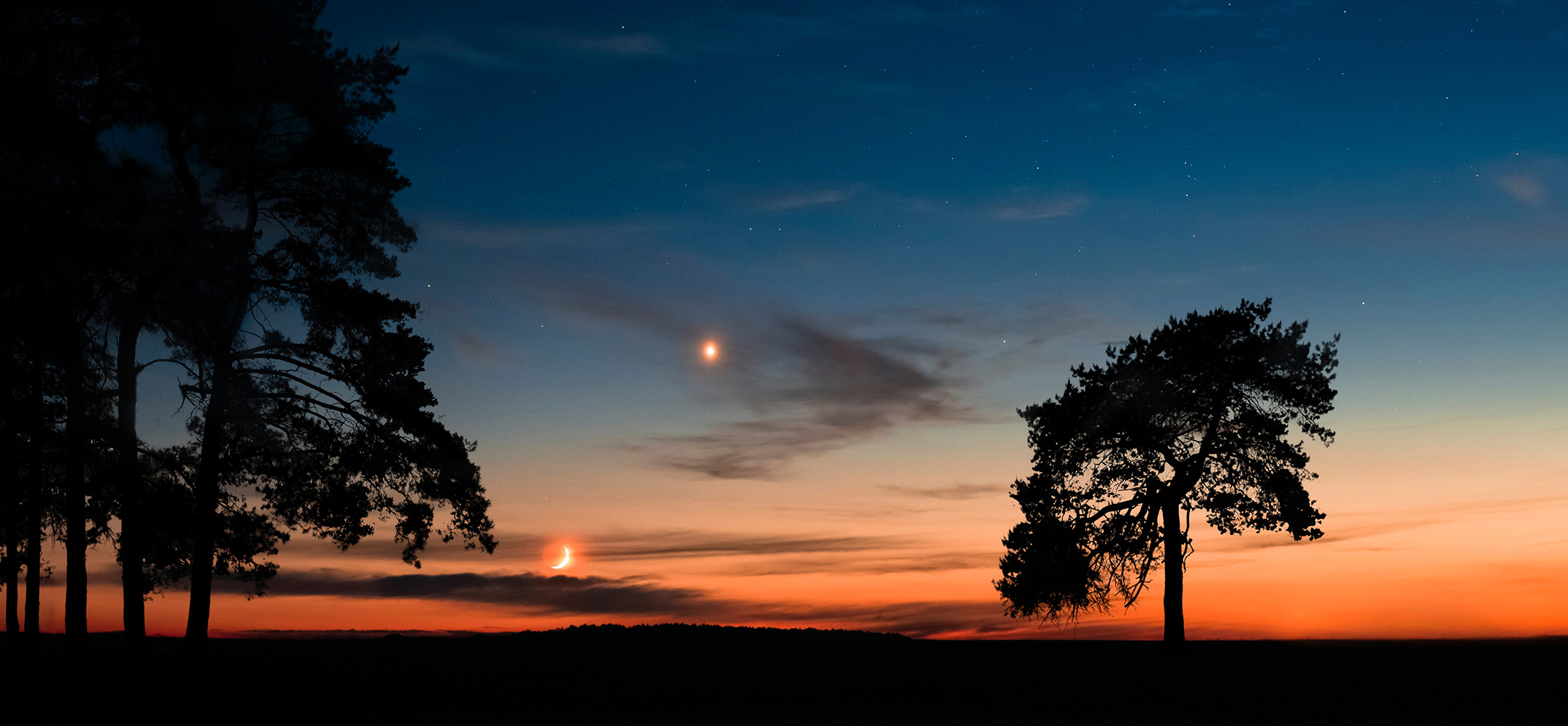 About
What connects Bloomington, Indiana to Buffalo, New York? Or Austin, Texas to Akron, Ohio? At a surface level, it may not be much. But for a few minutes on a Monday in spring, they'll be connected by a celestial event that, for many, will be a once-in-a-lifetime experience.
On April 8, 2024, a total solar eclipse will pass through towns and cities that are home to more than 30 million Americans. People will gather at town squares, festivals, science museums, breweries, garage parking lots, schoolyards and more. For several minutes, the magnificent power of the sun will be dimmed by the Moon, an object 1/400th of its size. The temperature will drop, birds will go quiet and a small part of our world will go dark.
The physical effects of an eclipse are the stuff of legend — literally. People describe feelings of connectedness, joy and humility. Many travel around the globe to chase eclipses. If legend is to be believed, eclipses have even stopped wars. It's a singular experience, one with a rare power of bringing us closer — to the cosmos and to each other.
The Simons Foundation is committed to helping ensure that the millions of people in the path of totality have an unforgettable experience. The Sun and the Moon will do most of the work, and the communities that make up the towns in the path will do much of the rest. Each place will celebrate in a way only they can. Whatever the setting, we're here to provide a support system and connect places whenever possible.
And while the entire country will experience a partial eclipse on that April day, we're focusing our efforts on places within the path of totality. These communities have less access to science engagement opportunities and resources as those in larger cities like New York or San Francisco.
The stars have long inspired us, and we see this as an opportunity to leverage that sense of wonder to provide onramps for meaningful, lifelong relationships with science that extend beyond this celestial event.
Through carefully formed partnerships, we're providing financial and capacity-building support to institutions and communities along the path of totality. We're working with science museums, cultural centers, local artists and businesses and more.
We're rarely afforded opportunities for shared joy and wonder at this scale. Each town and each community within the path are different — Buffalo is not Bloomington, and Akron is not Austin — and none of us experience the world exactly the same way.
But for those of us in the path of totality, this eclipse will connect us, even if only for a few minutes.
About the Simons Foundation
The Simons Foundation's mission is to advance the frontiers of research in mathematics and the basic sciences.
Since its founding in 1994 by Jim and Marilyn Simons, the foundation has been a champion of basic science through grant funding, support for research and public engagement. We believe in asking big questions and providing sustained support to researchers working to unravel the mysteries of the universe.
Through our work we make space for scientific discovery.
Our Work
The Simons Foundation makes grants in four areas: Mathematics and Physical Sciences, Life Sciences, Autism and Neuroscience and Science, Society and Culture.
Our Flatiron Institute was opened in 2016 and conducts scientific research in-house, supporting teams of top computational scientists.
We recognize the value of collective effort and know that good science requires a diversity of perspectives. We actively promote large-scale collaboration through a pioneering grantmaking approach and are committed to the sharing of knowledge within the scientific community.
We understand science is part of society and culture, and we actively provide opportunities for people to engage with science in ways that are relevant and meaningful to them.
Contact us
For any questions, please contact us at [email protected].